Mom's House Certified Senior Transition Specialists
Partner with nearby, family-run real estate buyers
Zero commission fees and a fair offer in 24 hours
We buy houses in Texas as-is
A fast and efficient closing process, for maximum efficiency

Need Help with Selling Your Parents' Home in Texas?
Making the decision to move out of one's Texas family home is often a difficult and emotional choice for seniors, especially when it is due to declining medical or security concerns. Fortunately, there are several options available such as Independent Living facilities, Assisted Living centers, and Senior Living Communities that provide the necessary care in a comfortable atmosphere.
After spending decades in the same house, it is understandable if they feel overwhelmed and depressed at the thought of leaving the home they witnessed so many milestones in.
Making the decision to move your senior loved one to a senior living community is often emotionally taxing and difficult to fathom; however, it may be more comforting for them knowing that the rest of their life will be spent in ease and comfort.
This is where a Certified Senior Real Estate Specialist can help your family.
Finding a suitable place for all their belongings and moving can be an intimidating challenge. However, with detailed preparation and guidance from your local family-owned Certified Senior Real Estate Transition Specialist, it becomes much more manageable.
Our service is completely free of extra charges–no fees for you, your family, the placement agent or the senior living community!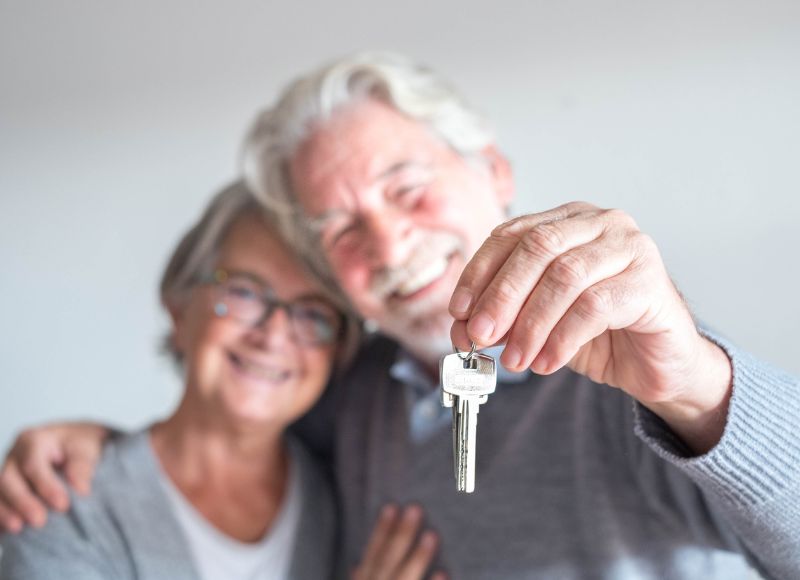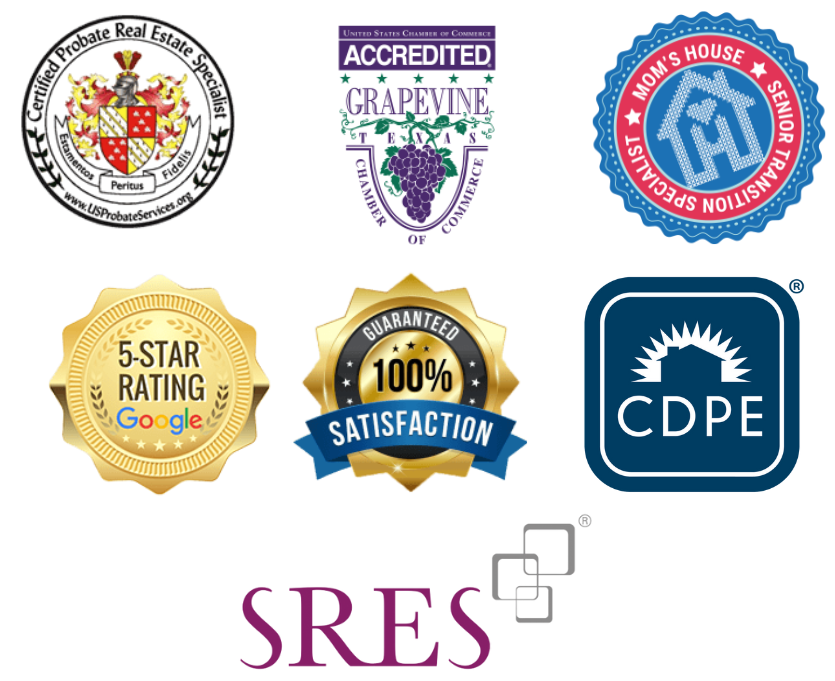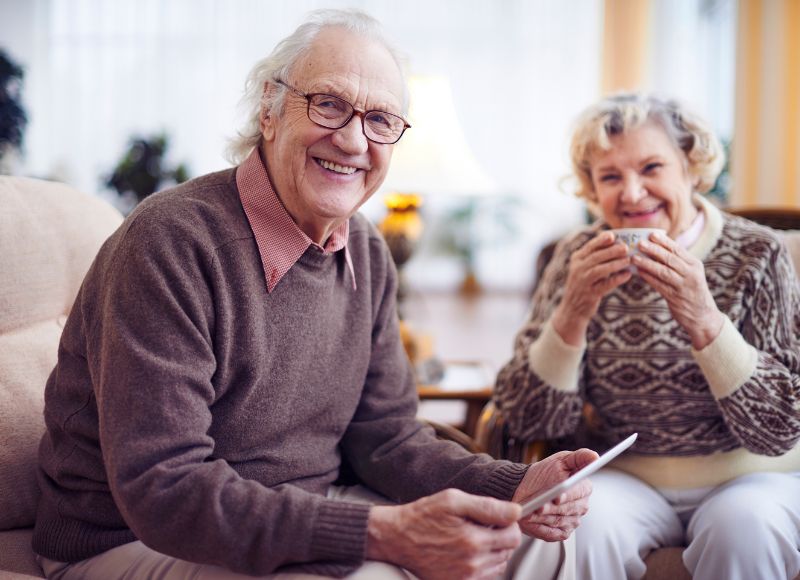 Our Senior Transition Specialists Help You Find the Best Option
A-List Homes offers families a hassle-free approach to selling their elderly parents' homes. With it, there is no need for repairs, cleaning or clearing out the house – and you don't even have to worry about expensive realtor fees! One of the greatest challenges when it comes to senior care is moving itself, and we can help streamline the process.
We can buy your Texas family home in as-is condition, so you can close within weeks instead of months and your senior parent or spouse can get the care they need now.
Our streamlined process eliminates the need for any real estate agents, so you won't have to worry about renovating, staging, or scheduling showings. Most importantly, no pesky realtor fees!
The A-List Homes Guarantee
Our purpose is to provide more time for families to stay connected with their elderly loved ones during the period when they transition into senior living. By making this process easier and simpler, this difficult moment in your life doesn't need to be as daunting as you think.
At our company, we strive to deliver compassionate solutions for parents and their children in order to reduce their stress. We are committed to providing families with more options and resources that enable them to make informed decisions.
Through educating adult children on the senior living process, not only are we improving older adults' quality of life and allowing them to age with dignity, but we are allowing their children to address their needs directly in the easiest, most efficient way possible.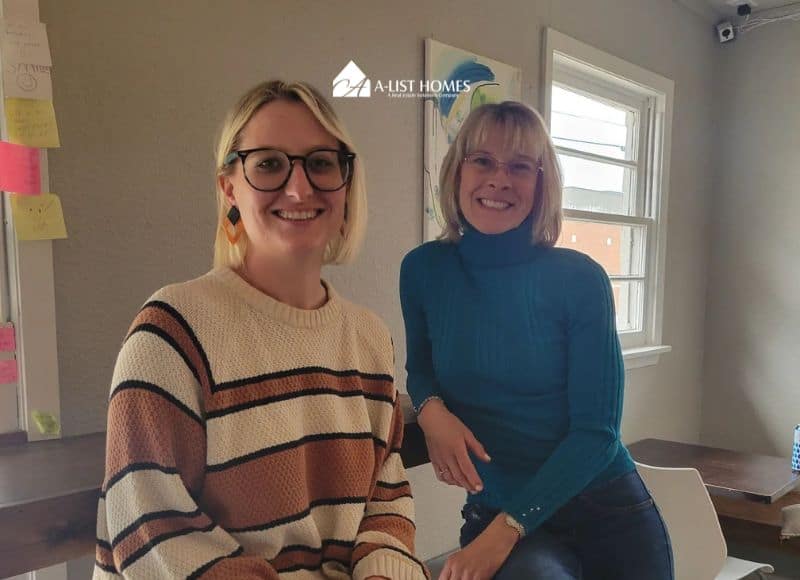 Compassion, Not Commission
We help families navigate this process with kindness and professionalism from start to finish. By eliminating the time it takes to move from one forever home to another, we help our clients enjoy their retirement the way they've always wanted to. Let us be part of your transition journey as you find that special place where your loved one will thrive.
What Happens When You Work with An A-List Homes Senior Transition Specialist
When it comes to your parents relocating to a senior living residence, you should definitely consider working with a local and family-oriented Certified Senior Real Estate Transition Specialist. Here's why:
We understand unique challenges
Selling a senior's home can be an incredibly intricate task to deal with as a family. By working with a specialist, you will receive the assistance necessary to make this journey as easy and stress-free as possible. We understand how hard it is for you — after all, we have gone through the same thing ourselves when handling our parents' homes! Let us take some of that burden away by helping out every step of the way.
We have collaborated with a myriad of reliable vendors in the past and are happy to access them anytime. From electricians, HVAC technicians, locksmiths and plumbers to landscapers, donation centers and charitable organizations – you name it!
We can introduce you to our network
Moreover, by dealing with a local and family-owned Certified Senior Real Estate Transition Specialist, you will be connected to an array of resources that can help you with downsizing, repairs, moving, and even estate planning.
We help you free yourself from the hassle of paperwork
With a specialist by your side, you can quickly free up the equity while they take care of all paperwork and contracts. Waiting 45 days or more to close is no longer necessary; with the help of our senior transition specialists, everything will be done correctly so there won't be any major hiccups hindering the process. Thus, if you're needing to sell your parents' home so they can enjoy the next phase of their life, consider hiring a Certified Senior Transition Specialist from A-List Homes today!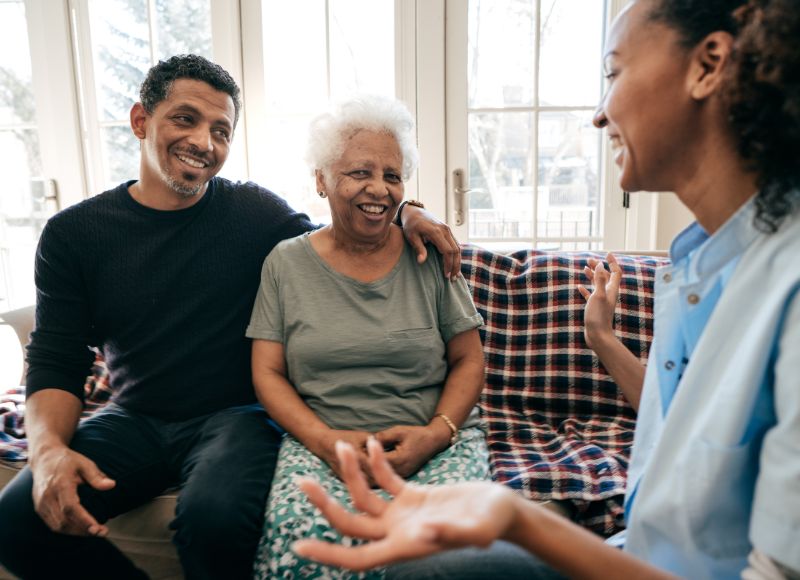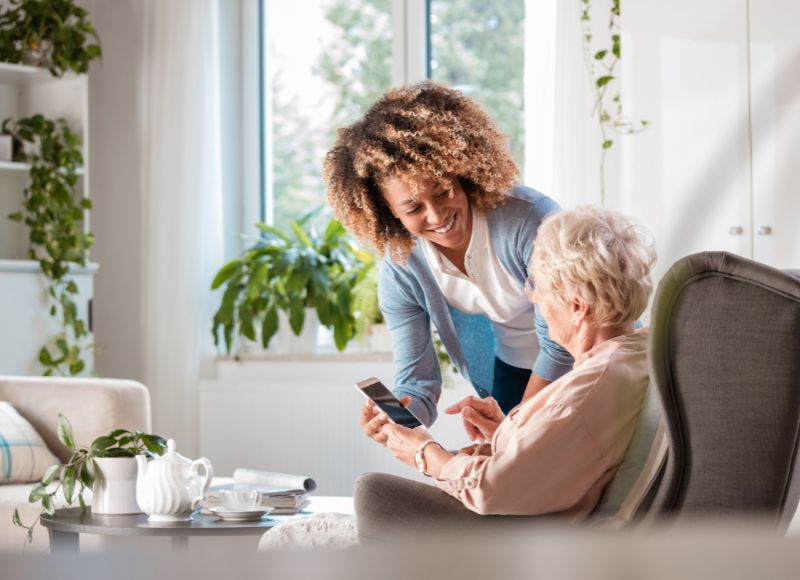 What Can We Do For You and Your Family?
A-List Homes is a Mom's House Certified Senior Transition Specialist Company, and we understand that selling your parents' home can be an intimidating process. We are here to make it easier for you. As a local and family-owned business in the Texas area, our goal is to ensure that this journey of transition turns out as smooth as possible for all involved parties. Let us help you navigate through the difficult decisions ahead so that you can get closure on one of life's biggest challenges!
To make the transition to senior living simpler and more stress-free, we purchase seniors' homes swiftly in their existing state. This way, you don't have to worry about cleaning up or making repairs before selling your home – it's hassle-free! We strive hard to help your family adjust by providing a swift and effortless process that ensures a smooth move into their new community. If you're looking for a swift way to sell your house without spending time or money on renovations, this might be the perfect option for you. Through our as-is sales system, families can close within weeks instead of months and get their loved ones the care they need quickly! No more waiting – it's time to make moves now!
At our company, we are driven to make the home-selling process easier for everyone, so that you don't have to worry about working with a real estate agent. Unfortunately, many people do not understand how expensive it can be – often up to 6% of your sale price! This fee typically covers administrative costs and compensates the real estate agent who helps coordinate this transaction. The cost may vary depending on where you live or which broker you select; however, all sellers should consider these hidden fees before they place their house on the market.
Bypass all the hassle with A-List Homes! We make it easier for you and your senior loved ones so you can get the care they need faster. Our service requires no renovating, staging, or showings and best of all – we don't charge any agent fees. That means no cost whatsoever for our services, meaning you can provide senior living sooner without incurring extra expenses.
We promise to give you a straightforward and equitable cash offer for your home exactly as it is, with the ability to close on whatever date works best for you. It would be an honor to help you in any way we can. If you're interested, let's have a brief conversation that lasts no more than 5 minutes—there are zero strings attached!
Contact A-List Homes Today
If you and your family need to unlock the equity in your parents' home by selling it quickly to pay for care, we are here to make that happen. Our team of certified professionals specialize in working with seniors and their families through this process. We guarantee unparalleled assistance every single step of the way – just read our reviews if you aren't sure! Put simply, from start to finish, we promise that your family can get the seamless transaction you've been waiting for.
Don't know where to begin? Get in touch with us or book an appointment at the top of our page!
The A-List Homes Mission
At our company, we are dedicated to the highest standards of professionalism and integrity. We strive to provide an excellent, honest experience for all customers while delivering personalized consulting services tailored specifically to meet their needs. To us, every action is a representation of who we are as a business: compassion always comes before profit!