We Are Mom's House Certified Senior Transition Specialists
A-List Homes is a Mom's House certified Senior Transition Specialists and homebuyers experienced in as-is senior home buying. Furthering our commitment to utilizing our real estate knowledge and skills to help members of our community, we are now giving seniors and their families an easier, less stressful way to sell mom's house. We purchase senior homes as-is relieving families of the huge burden of fixing it up, cleaning it out, and waiting for it to sell, so families can close within weeks instead of months and get mom the care she needs. We work directly with seniors throughout Dallas / Fort Worth, and surrounding communities helping them with the transition from their family home into long-term care communities. We are dedicated to serving families and to continuing education within the Senior Living Industry.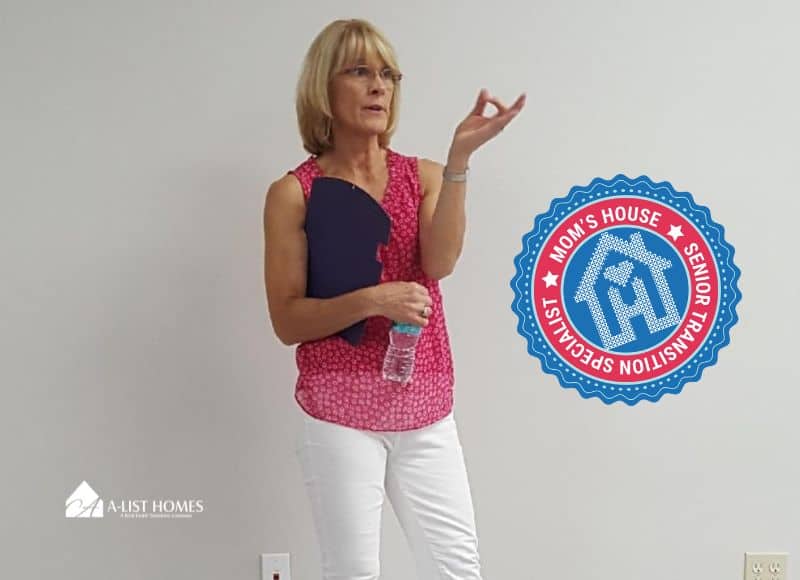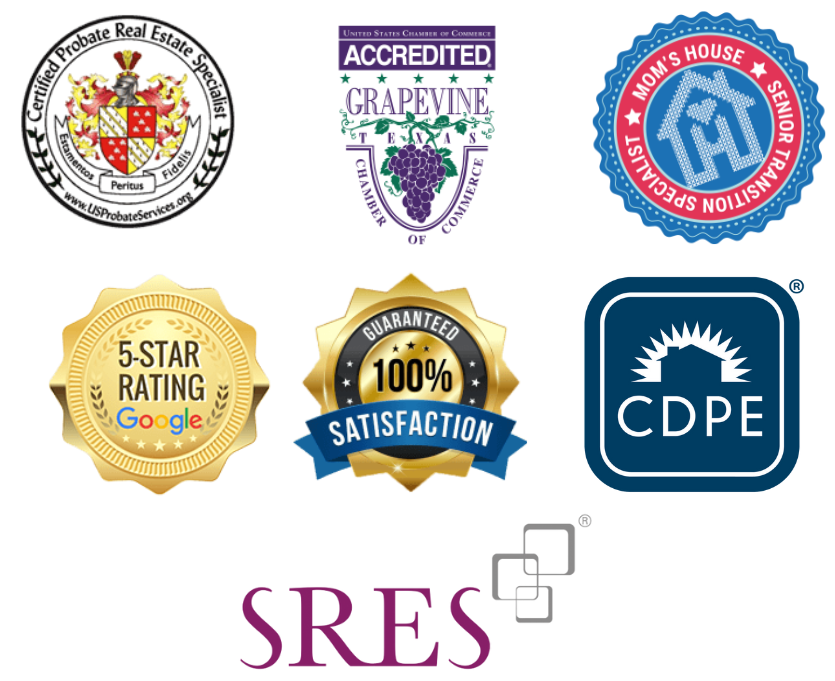 Mom's House Senior Transition Specialist
Trusted Senior Transition Specialists are advocates for seniors and specialize in helping families transition their aging loved ones into senior care. We eliminate the stress of making the house ready for sale.
We are proud to be part of a larger movement to help families transition their loved ones into long-term care. Want to see more about that movement and our commitment to the Senior Industry? Learn more at momshouse.com.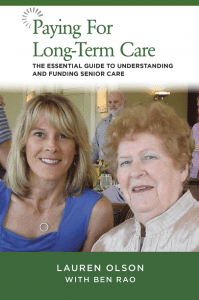 The Essential Guide to
Understanding and Funding Senior Care
Discover Resources for Funding Senior Care
Evaluate Senior Living Options for Your Loved One
Strategize a Smooth Transition into Care
Ensure Your Loved One's Safety and Companionship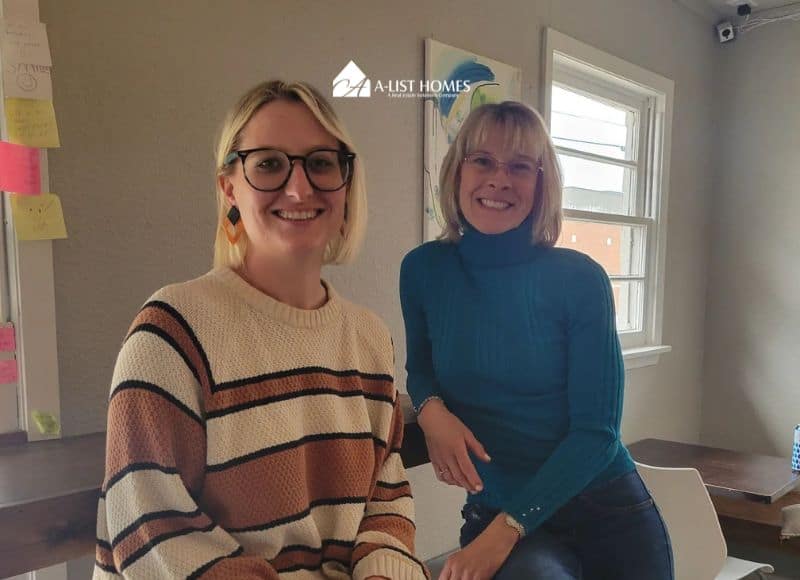 To help families solve one of their biggest challenges in the journey to senior care by offering an easier, less stressful way to sell mom's (or dad's) house without cleaning it up, cleaning it out or paying realtor fees. We purchase senior homes outright, in as-is condition so families can close within weeks instead of months and get mom the care she needs. Our ecosystem is made up of senior care and service providers across Dallas / Fort Worth that includes senior living operators, placement agents, home healthcare providers, downsizing experts, and elder law attorneys working in alignment to ease each family's burden in the journey to senior care respectfully and compassionately.
Transitioning To Senior Living?
Getting Rid of "The Stuff"
Confidence Family Home is in Good Hands
Fair Cash Offer to Purchase As-Is
Close in Weeks With no Closing Costs
Free Up Equity to Pay For Care Sooner
We Take Care of All "The Stuff"
Freeing up Your Time to Focus on Care

"I wanted to thank you for purchasing my home I am very happy with how easy the process was for my family. I really appreciate you giving us a month after closing to move into our new home. I will be recommending you to anyone I know that needs to sell there home."

"I was less than 2 months from losing my home because I was behind on my payments… Nate came in and payed a fair price for my home and gave me extra time to move out after I received the money. He went above and beyond to help me out"

"They made sure my questions and concerns were answered in a timely matter and I received cash!
Thanks for helping me selling my house!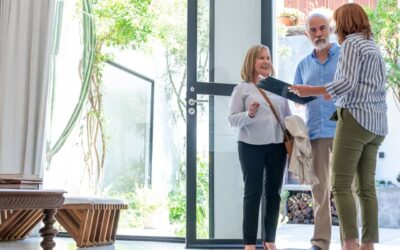 Putting together a big move for a senior in Grapevine can be a daunting task. But with the help of an experienced senior transition specialist, you can make your senior years as smooth and stress-free as possible.
Moving out of a long-time family home is never easy for a senior, especially in the Grapevine area. There are many difficulties to anticipate during this transition period that can be emotionally taxing and require much patience.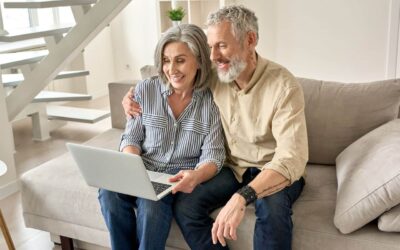 If you're a senior living in Grapevine, TX, you might feel overwhelmed by the thought of going through the traditional home selling process. From staging and showing the house to negotiating and closing, it can be a lot to handle, especially if you're juggling other responsibilities or challenges.
How Soon Do You Want The House Sold?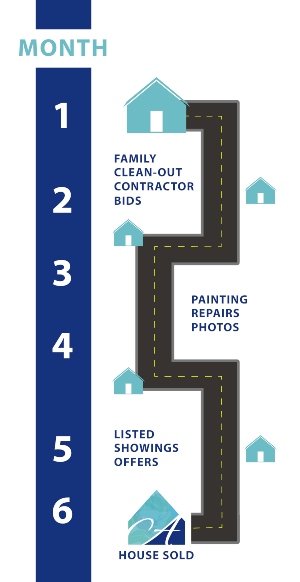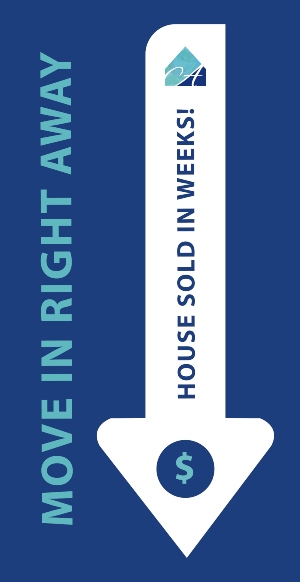 Contact Us
Give us a call, send us a text or e-mail, or fill out the form on this page
Schedule A Visit
We'll set up a time to visit your home when it's convenient for you
Get A Cash Offer
We will provide you with a fair cash offer within 24 hours of our visit
Move In
Move Mom or Dad into their community as soon as possible so they can get the care they need
Compassion, Not Commission
Real estate agents do not buy houses, we do. There are no real estate agents involved in our process which means no renovating, no staging, no showings, and more importantly no realtor fees. In fact, there are no fees for our service at all, for the family or your community! Think of us as trusted advisors that help support families and the senior through their transition into long term care. Our value lies in making the home sale and transition process quick and efficient while at the same time being respectful and compassionate during this challenging time for families.