Lauren Olson lives in Grapevine, Texas with Russ, her husband of 30+ years. She is an active member of the Grapevine Chamber of Commerce and volunteers in the community through the Senior Services Alliance and Women's Division.
Lauren studied Finance & Real Estate in college and is currently a licensed agent in Texas and Florida. She holds the "Seniors Real Estate Specialist" (SRES) designation from the National Association of Realtors. In addition, Lauren received the "Senior Transition Specialist" certification from Mom's House and is a Certified Probate Real Estate Specialist. Lauren is devoted to building relationships in the senior care community and helping families quickly access the equity in their homes when immediate care is critical.
Did you know that half of adult children, on average, live 400 miles away from their parents? When Lauren's mom was in need of critical care, she was over 1300 miles away. Because of this emotional experience, that many of us will likely have to face, Lauren is dedicated to helping seniors and their adult children. Lauren has a trusted group of professionals that she works with in the chamber of commerce, especially the businesses that are members of the Senior Services Alliance. As a means to educate the public, Lauren joined Ben Rao in the "Paying for Long-Term Care" initiative (book). A-List Homes is a proud sponsor of the "We Are One" networking group for Care Home professionals that meets bimonthly in Tarrant County.
When Lauren's not busy helping families, you can find her most mornings taking a Club Pilates class in Flower Mound or at a Grapevine Chamber of Commerce event. Her husband is an avid golfer so he can be found practicing or playing at Timarron CC in Southlake most days. Lauren's favorite thing to do is travel whether it is for businesss or pleasure. That's why she and Russ live 10 minutes from the Dallas-Fort Worth Airport. They travel often to Fort Lauderdale or Seattle to visit their adult children.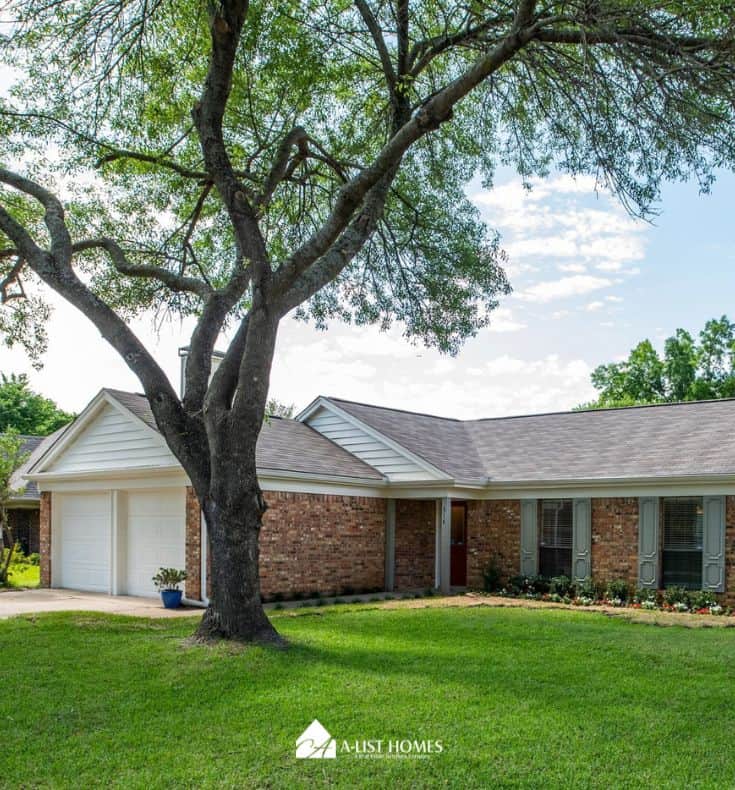 We specialize in buying houses in Dallas / Fort Worth "as-is" so you will never have to make a single repair, pay fees, or realtor commissions.
The traditional home selling process simply does not work for many Dallas / Fort Worth homeowners these days. You see, when selling your house with a realtor, or even for sale by the owner (FSBO), many times the buyer of that home will expect the house to be move-in ready.
That means they will be expecting you to make all of the necessary repairs before even making an offer. And what's worse, as the seller, you're almost always expected to pay the buyer's realtor commissions, as well as your own. Not to mention, covering the closing costs.
I say all of that because I want you to understand that you do have options when selling your house…
Here at A-List Homes, we will never ask you to make costly repairs or pay any fees. We cover all of the closing costs, and since we are not realtors, there are never any commissions to pay.
This home selling process ensures that even though your house may need repairs, that you still have the opportunity to sell, and put cash in your pocket (many times in less than 14 days).
If you would like to learn more about our company and get a cash offer on your home, please complete the form below, or give us a call at (469) 333-7777.
Thank you so much and I look forward to helping you with the sale of your home.
Lauren B Olson
A-List Homes