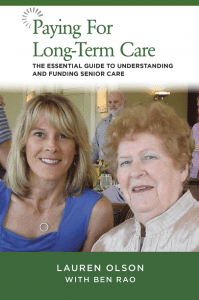 The Essential Guide to
Understanding and Funding Senior Care
Discover Resources for Funding Senior Care
Evaluate Senior Living Options for Your Loved One
Strategize a Smooth Transition into Care
Ensure Your Loved One's Safety and Companionship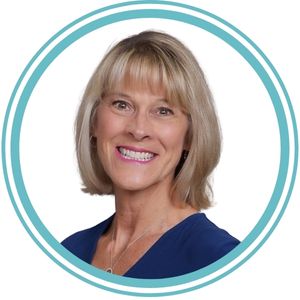 Lauren Olson lives in Grapevine, Texas with Russ, her husband of 30+ years. She is an active member of the Grapevine Chamber of Commerce and volunteers in the community through the Senior Services Alliance and Women's Division.
Lauren studied Finance & Real Estate in college and is currently a licensed agent in Texas and Florida. She holds the "Seniors Real Estate Specialist" (SRES) designation from the National Association of Realtors. In addition, Lauren received the "Senior Transition Specialist" certification from Mom's House and is a Certified Probate Real Estate Specialist. Lauren is devoted to building relationships in the senior care community and helping families quickly access the equity in their homes when immediate care is critical.
Did you know that half of adult children, on average, live 400 miles away from their parents? When Lauren's mom was in need of critical care, she was over 1300 miles away. Because of this emotional experience, that many of us will likely have to face, Lauren is dedicated to helping seniors and their adult children. Lauren has a trusted group of professionals that she works with in the chamber of commerce, especially the businesses that are members of the Senior Services Alliance. As a means to educate the public, Lauren joined Ben Rao in the "Paying for Long-Term Care" initiative (book). A-List Homes is a proud sponsor of the "We Are One" networking group for Care Home professionals that meets bimonthly in Tarrant County.
When Lauren's not busy helping families, you can find her most mornings taking a Club Pilates class in Flower Mound or at a Grapevine Chamber of Commerce event. Her husband is an avid golfer so he can be found practicing or playing at Timarron CC in Southlake most days. Lauren's favorite thing to do is travel whether it is for businesss or pleasure. That's why she and Russ live 10 minutes from the Dallas-Fort Worth Airport. They travel often to Fort Lauderdale or Seattle to visit their adult children.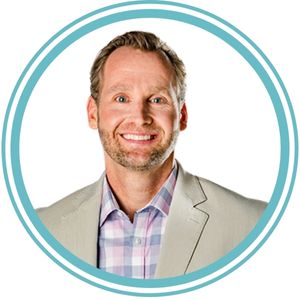 Ben Rao is an author, serial entrepreneur, business coach, philanthropist and senior care advocate who lives in Lee's Summit, Missouri (outside Kansas City, MO).
Ben experienced first-hand the emotional and financial struggle that families face when he was unexpectedly confronted with the reality of transitioning his own father into senior care. He was challenged by the lack of direction and resources available for a process that nearly all of us will eventually need to go through. That experience inspired Ben to use his personal and professional experience in the long-term care industry to help families transition their loved ones into senior care.
Ben enjoys traveling, biking, hiking, and outdoor adventures – he tries to visit at least two national parks every year. He lives with his wife, Rhonda, and their two children, Maddy and Charlie, in a renovated historic building that was once the Lee's Summit Hospital and the Dayton Hotel in Downtown Lee's Summit. He also developed Lee's Summit's first entrepreneurial incubator and shared office space in a formerly vacant post office. Ben works there alongside his trusty sidekick, Charlie dog, a border collie who has gone to the office with him every day for the last 10 years.