We buy probate houses in
in any condition. No realtors, no fees, no commissions, no repairs & don't worry about cleaning the property, we handle all that for you. Get Started Below!

Need To Sell Your Probate House Fast In
For Cash? If Yes, We Can Help!
A-List Homes is a no-nonsense house buying company that offers cash for probate houses in Coppell, TX. If you need to sell your probate house fast in Coppell, TX for cash, we're local home buyers serious about buying your probate house. No repairs, no inspections, no agents, no fees, no commissions.
Our process does not involve getting pre-qualified by a bank in order to obtain a mortgage loan to purchase your property or wasting your time listing the property on the MLS, Zillow, Realtor.com, or any other listing platforms. The reason we are able to move so quickly on the purchase of your probate house is because we use our own CASH MONEY to buy the property, which means the sale is more secure and we can close faster.
Once we provide a FAIR CASH OFFER for your home, the ball is in your court. You then possess the decision power to move forward with your life by accepting our FAIR CASH OFFER or taking your chances with the traditional home selling process. To find out more about our unique and alternative ways to sell your probate house fast in Coppell, TX for cash, call us today: (469) 333-7777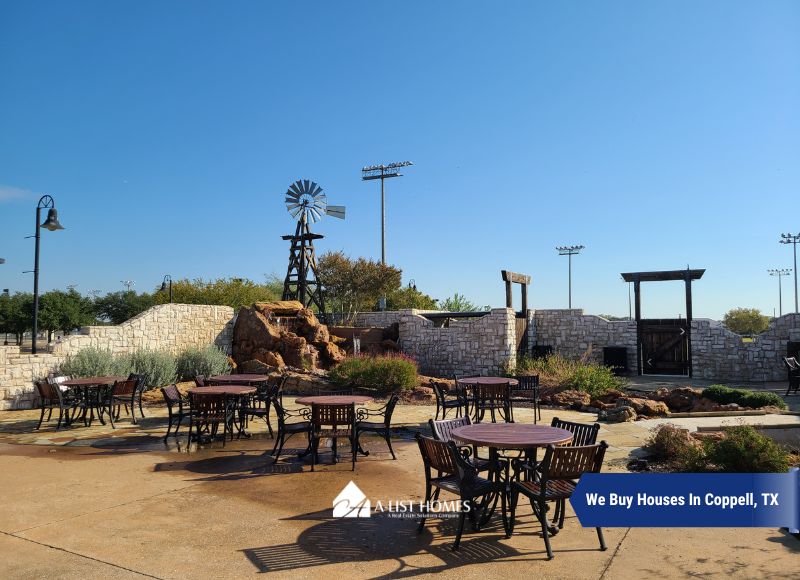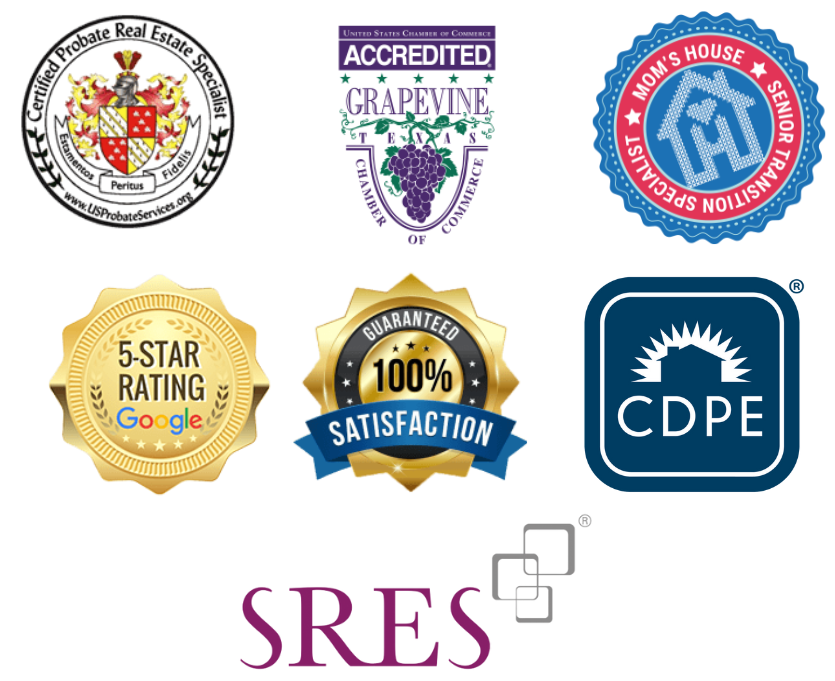 Easy 3 Step Process To Get Your Cash Offer!
Call Or Fill Out The Form
Request your cash offer by submitting your contact information to us or calling us direct at: (469) 333-7777
We'll Give You A Cash Offer
We'll schedule a property viewing and make you a fair, no-obligation, all cash offer in a as little as 72 hours or less.
In some cases, we can close escrow and transfer your money in as little as 14 days of accepting our offer.
Find Out How To Get Cash For Your Probate House
If you want to sell your probate house fast in Coppell, TX, get ready for a stressful process. It is not just the process of selling, dealing with agents, walkthroughs, open houses, repairs, cleaning, and uncertainties, but also the reasons for selling, add to the already difficult process. However, if you choose us to sell your probate house fast in Coppell, TX, we'll make sure the process is super easy.
We will handle everything so you don't have to! At A-List Homes, we will do our best to bring you an offer that works with your situation!
Why Sell Your
House To Us?
Fair Cash Offer In 72 Hours Or Less
We Buy In As-Is-Condition
We Pay Cash For Your Probate House

My experience with Lauren has been incredible! She not only executed in a timely manner but looked after me & educated me on my investment property closing. She is truly an expert in the field & an even better person with a warm personality.

I am a Realtor in South Florida and I referred one of my favorite clients to Lauren and the outcome exceeded my expectations.
She was professional, answered all his questions, she made herself available and always with a smile and the cherry on the tip, she sold the property way above the price he had in mind. She will be my go to Realtor in the Texas area.

Lauren listed and got my house under contract in a matter of days – She handled all the details and made the sale of my home, which can be such a stressful event, happen seamlessly. She even saved me money by finding a $1,500 mistake that the title company made and alerted them to a mistake made on the Deed when I purchased my home. I would highly recommend her services!
How Do I Sell My Probate House Fast In
?
Selling your Coppell, TX probate house for cash is honestly quite easy. This is because we eliminate the "middle man" (agents and banks). We do not depend on approvals or inspections from third parties in order to buy your probate house. Remember, NEVER "low-ball" offers!
Cash For Your
Probate House Fast!
ANY CONDITION
We Buy Probate Houses In Coppell, TX for Cash, no matter how many repairs it needs. Remember, we are flippers. The worse the condition, the more excited we get!
ANY SITUATION
We can buy your Coppell, TX probate house quickly no matter what situation you may be facing. Liens, behind on taxes/mortgage, code violations, … it doesn't matter. It costs you nothing to see what we have to offer!
Imagine knowing the exact day your probate house would be sold, for the exact amount you have agreed to! No surprises, no fees, leaving nothing to chance!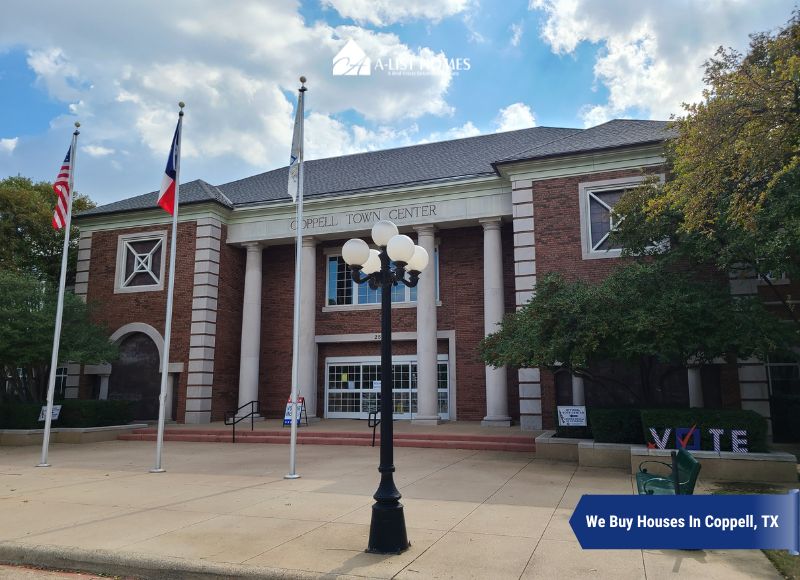 Selling To A-List Homes vs. Listing With A Local Real Estate Agent
It's smart to look at your options and see what will actually help you best reach your goals with the sale of your Coppell, TX probate house. While you may be able to get a higher sales price listing with an agent, that doesn't always boil down to more money in your pocket or less headache. Dive into the details below to compare your options.
Selling with an Agent VS with A-List Homes
| | | |
| --- | --- | --- |
| | Real Estate Agent | |
| Commissions / Fees: | 6% of sale on average paid by you, the seller | NONE |
| Who Pays Closing Costs?: | 2% on average is paid by you, the seller | NONE- we pay all the costs |
| Inspection & Financing: | Yes, and up to 15% of sales fall through | NONE |
| Appraisal Needed: | Yes, sale is often subject to appraisal | NONE |
| Average Days Until sold: | +/- 45 days | IMMEDIATE OFFER |
| Number of Showings: | +/- 20 | 1 (just us) |
| Closing Date: | 30-45 days after accepting offer | Date of your Choice |
| Who Pays for Repairs?: | Negotiated during Inspection Period | NONE – we pay for all repairs and cleanup |